Wed, 12/29/2021 - 07:22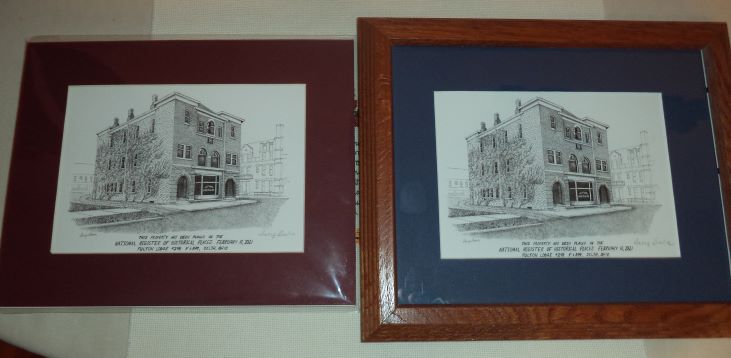 A Lodge brother and past master, W.B. Don Gerdes, has commissioned local artist Becca Brehm in Delta to create a handsome print of our lodge building.  These matted prints are available for purchase either in an acetate sleeve for $25 or framed for $40. The overall dimension is 8in x 10in with matting.  The print is based on a historic photo of Fulton Lodge from the early 1900s.  Proceeds from the sale of these prints will go towards our Lodge's Historic Marker Fund. Please contact the secretary of Fulton Lodge if you are interested in purchasing one of these amazingly detailed prints (secretary@fultonlodge.org).
Note: if you need us to mail it, we'll let you know the estimated postage.